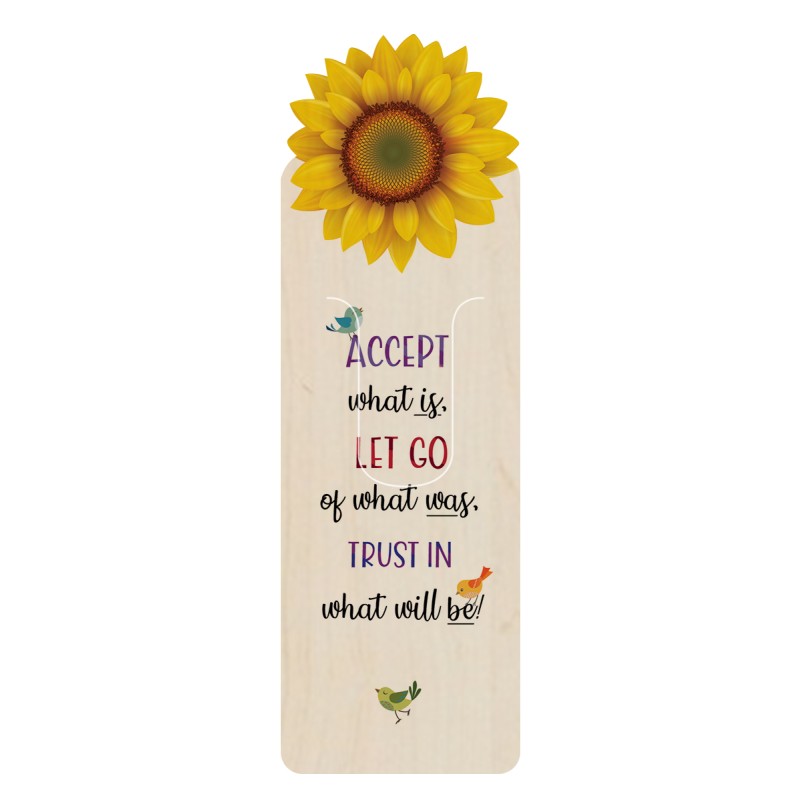  
Signet Tournesol
The bookmark is very suitable for gifts. Ideal for reading, studying and collecting. Easily put it in a card or book.
Practical and smart:
Each bookmark has a cutout in the center, shaped like a tongue, which allows you to pinch your page. No matter how you hold your book the bookmark will not fall off.
For example, in your recipe book, you can insert several bookmarks a bookmark for each of your favorite recipes and they will all remain fixed in your book.
Each bookmark will have its own unique wood grain pattern.
Size: 15cm X 3.8cm X 1mm thickness
Customers who bought this product also bought: